OLGA & GEORGE CHALKIADAKIS
About us
We're professional wedding destination photographers
BASED IN CRETE, GREECE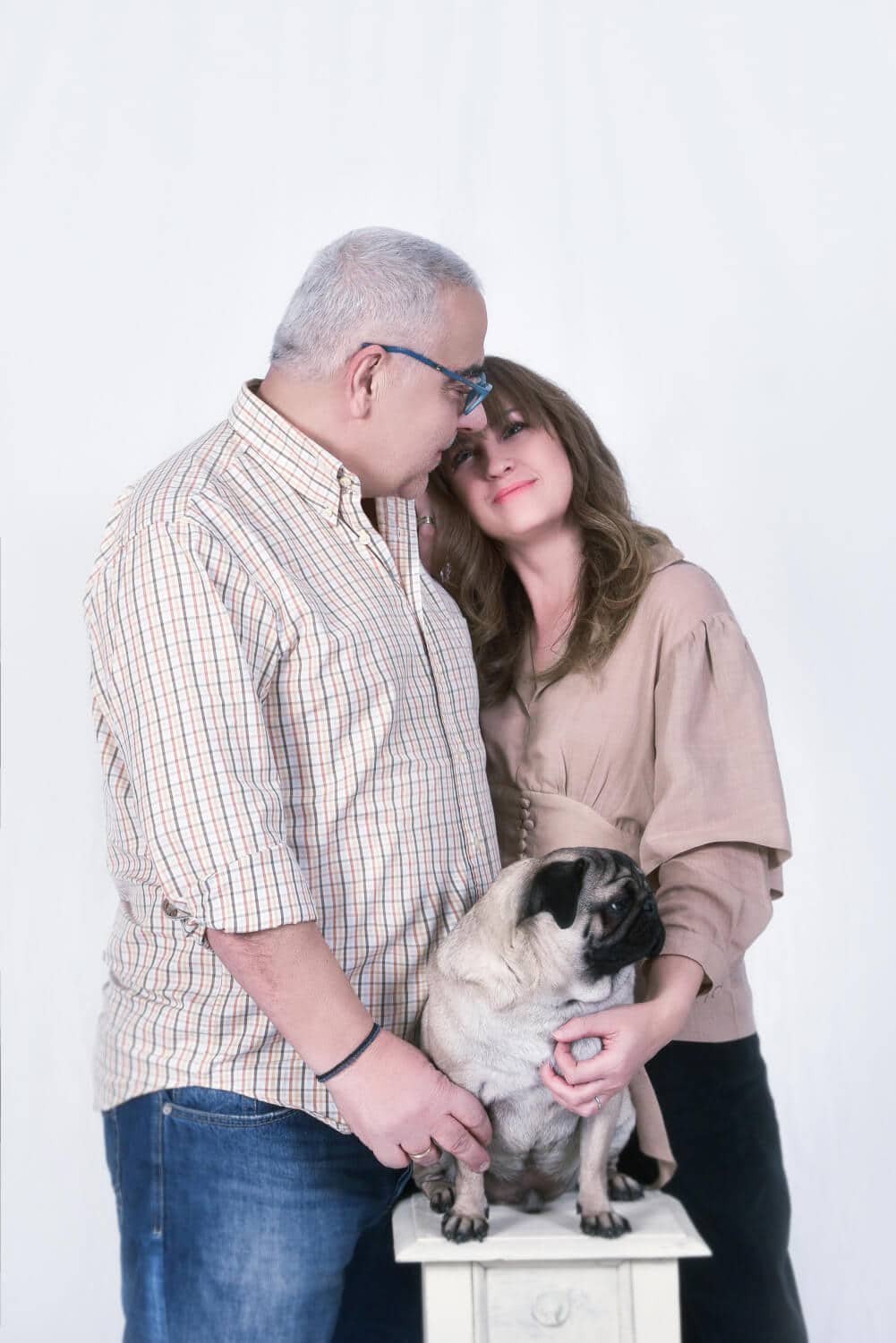 We are a husband and wife, Olga and George.
I have studied Photography at the School Of Fine Arts STAVRAKOS for 3 years and Decoration in AKTO. After that was founded the Photo Studio in Crete. Now its name is "George Chalkiadakis Pro Art Photography".
My wife, Olga has studied Photography, Freehand Drawing and Painting in St.Petrsburg, Russia. With our knowledge and love for our passion, with the most modern equipment, we always try to give you the best result in every our project.
We are living in Crete near Chania with our sweet pug Frank.
We love music, good companies, beaches and mountains.
We will be glad to tell your story through our lenses and capture your feelings all around the World. Why? Because Wedding Photography and travelling are things that we are most passionate about!
Olga & George
Olga & George Chalkiadakis Photography © All rights reserved.